Singing Friend 100% recycled bird feeders (2019)
In 2018 I've been involved with the development of the SAM bird feeder, made of 100% recycled plastics from beverage carton reject. Thanks to the successful market introduction of the SAM feeder, we've added the ANNA along with other products to this seasons Singing Friend product line. In this post I'll show you what's new.
What's new in 2019?
To start off, these are the two products I've been working on last year with Shapeforce:
The product on the left is the new product called ANNA, specially made for fat blocks / suet blocks. The product on the right is the SAM bird feeder made for fat balls / suet balls. Both are made from the same recycled material salvaged from beverage carton reject.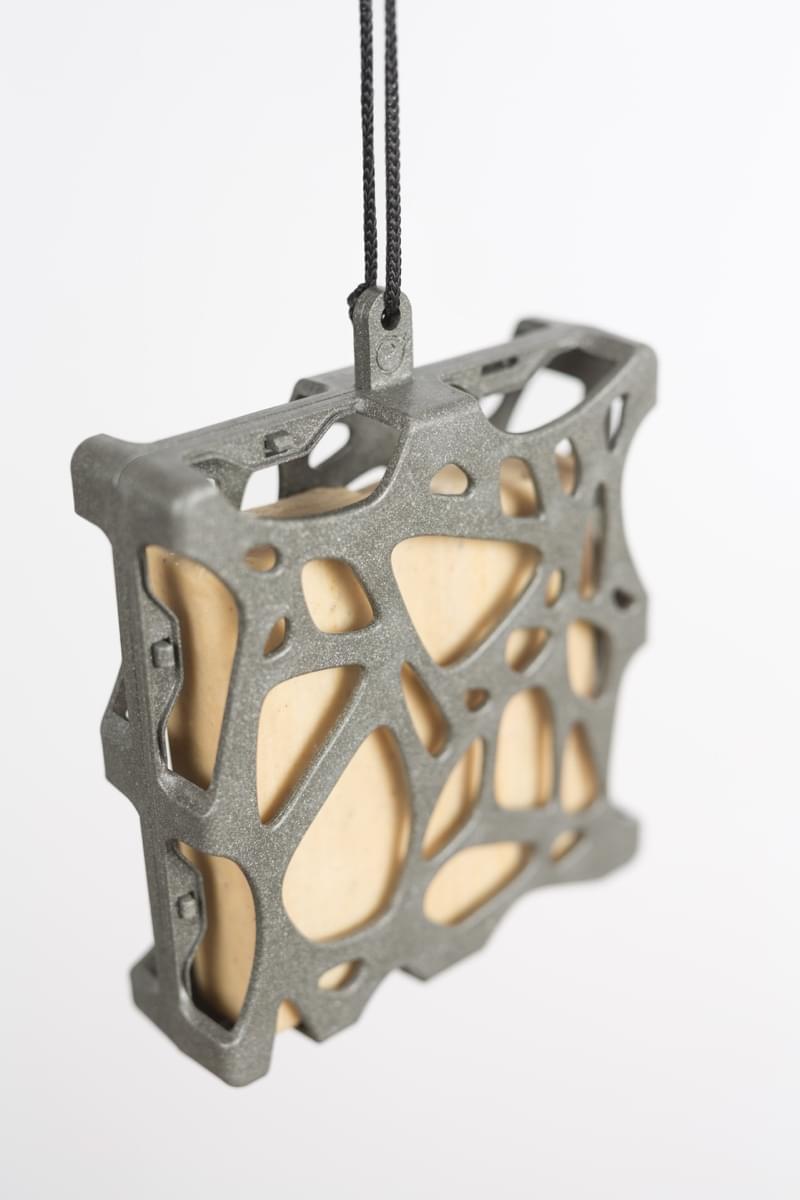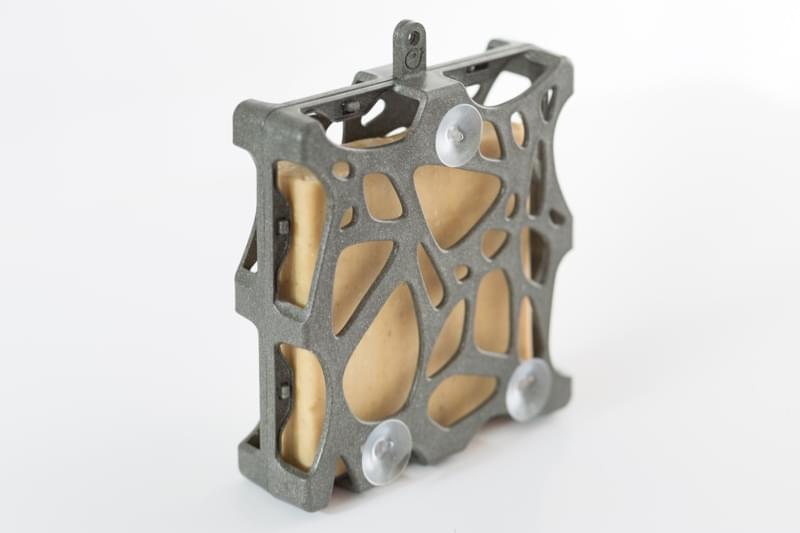 The ANNA bird feeder comes in a 'window version' that includes suction cups. This way, you can choose to hang it in your garden or attach it to your window.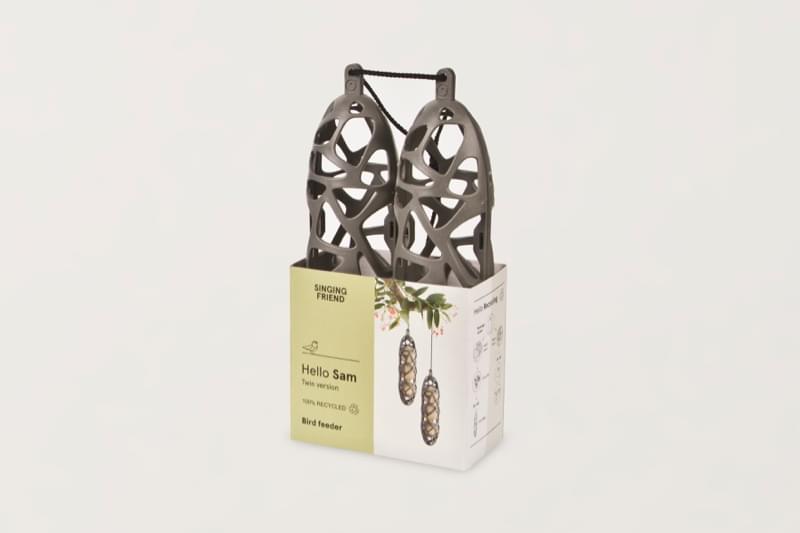 The SAM product line now also features a twin version, which can easily be attached to a tree branch.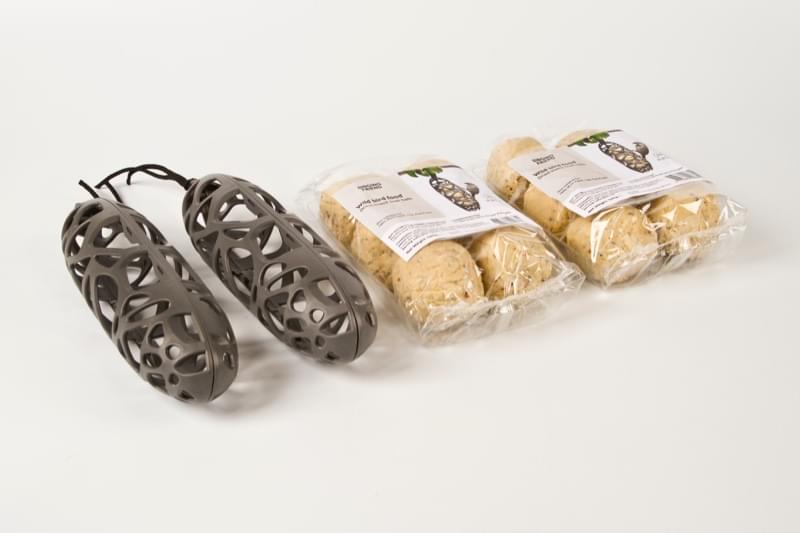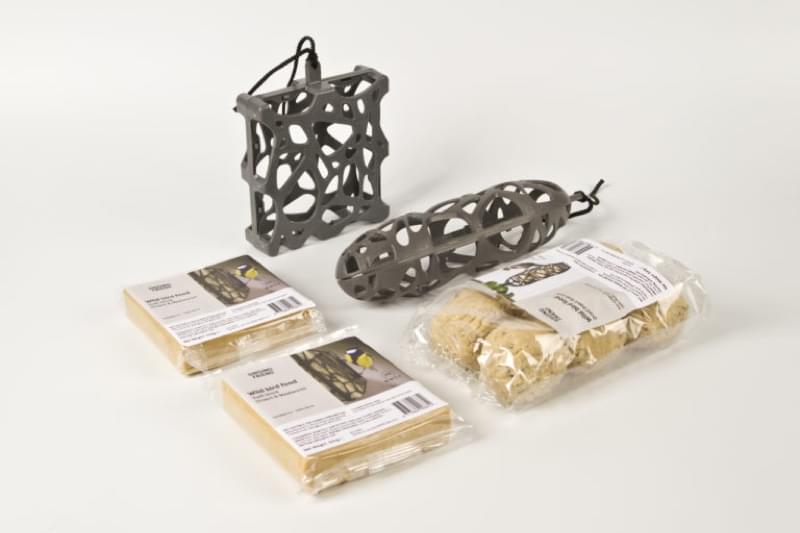 Instead of buying the bird food and the bird feeders separately, there are two gift boxes available with multiple bird feeders and different types of bird food.
The development process
If you're interested in the technical side of these projects, I would suggest having a look at my previous post about the SAM, in which I've provided more in-depth information about the recycled material and the product development process. You can find it here: SAM: 100% recycled bird feeder.
What's next?
As you might have noticed, I can rarely provide up-to-date information about projects I'm working on due to confidentiality. This is no exception. But I can tell you we're definitely working with Singing Friend behind the scenes. Hopefully I will get to write a similar post next year!
My responsibilities
Product strategy: as founder of Shapeforce
Product development: as a member of the development team
---
More information
Sources